Welcome to ST Software.biz
ST Software offers free custom phpBB styles, forum customization services, website design, and programming services.
Feel free to download and install any of the free phpBB/vBulletin styles offered here. If you need support, please visit the
support forum
; for business inquiries, use the
contact form
.
We hope that you'll enjoy our service!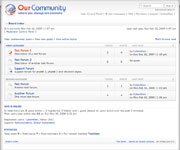 Style Title:
CA Gen2
Style Type:
phpBB 3.2
Style Version:
3.2.2
Compatible phpBB 3 Version:
3.2.2 and earlier
Color Schemes:
default
,
green
,
blue
Download:
click here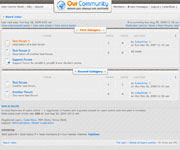 Style Title:
CA Halcyon
Style Type:
phpBB 3.2
Style Version:
3.2.2
Compatible phpBB 3 Version:
3.2.2 and earlier
Color Schemes:
default
,
dark blue
,
green
Download:
click here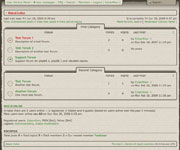 Style Title:
CA Vintage
Style Type:
phpBB 3.2
Style Version:
3.2.2
Compatible phpBB 3 Version:
3.2.2 and earlier
Color Schemes:
green
,
blue
,
brown
Download:
click here